User talk:SamanthaNguyen
From LEGO Batman Wiki
Hi there, SamanthaNguyen!
[
edit
]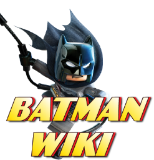 Welcome to LEGO Batman Wiki, and thank you for your edits! There's a lot to do around here, so I hope you'll stay with us and make many more improvements.
Recent changes is a great first stop, because you can see what pages other people have been editing, and where you can help.
Questions? You can ask at the wiki forums or on the "discussion" page associated with each article, or post a message on my talk page!
Need help? The Community Portal has an outline of the site, and pages to help you learn how to edit.
Please sign in every time you edit, so that we can recognize you!
I'm really happy to have you here, and look forward to contributing with you!
Redesign
[
edit
]
Color me impressed with your redesign so far, Sam. Well done! Jello chitchat! 15:17, 13 November 2016 (UTC)
Affiliates
[
edit
]
Hey Sam, mind getting started on the Affiliates section of the main page? --Jello chitchat! 23:16, 1 December 2016 (UTC)
http://legobatman.shoutwiki.com/wiki/Special:WikiForum/Twitter%3F Jello chitchat! 01:14, 11 December 2016 (UTC)
Get an avatar....
[
edit
]
This is MY book, and I'm gonna READ IT!!! 01:23, 25 December 2016 (UTC)
Mind uninstalling SocialProfile from this wiki? Thanks! --Can I drink this? ☆ Do you want to EXPLODE!? 18:35, 18 September 2017 (UTC)